Lashenden Air Warfare Museum
The Museum is based on the Lashenden Aerodrome (Headcorn) in Kent which is the only surviving operational advanced landing ground from World War II, and is still operational today. The Museum's collection provides a vital historical portrayal of aviation in conflicts over the last 100 years. Find out how the Second World War affected civilians, what rations were available and what life was like on the home front.

The collection includes a very rare Fieseler Fi 103R-4 Reichenberg (piloted flying bomb), designed, built but never used for suicide missions in late 1944. This is one of only six in the world and the only one in this country. There is also an Focke Achgelis Fa 330 gyro kite towed behind German submarines in the Atlantic and a 1942 Link Trainer used to train pilots. There are the remains of several hundred British, German and American aircraft from World War II all researched with the full history of their final missions. There are also special displays relating to World War I and Prisoners of War.

The Museum is fully accessible to wheelchair users and visitors with reduced mobility. All Museum displays have been designed to be informative and accessible to visitors of all ages. We have a number of child friendly activities, including quiz sheets to inform the enquiring mind.





Tickets available from this attraction
Sunday 7th April 2019
10am to 5pm
Family ticket for 2 adults & 2 children (5 to 16)
Sunday 7th April 2019
10am to 5pm
Family ticket 2 adults & 2 children (5 to 16)
Your entries
You will be entered into the draw for the following tickets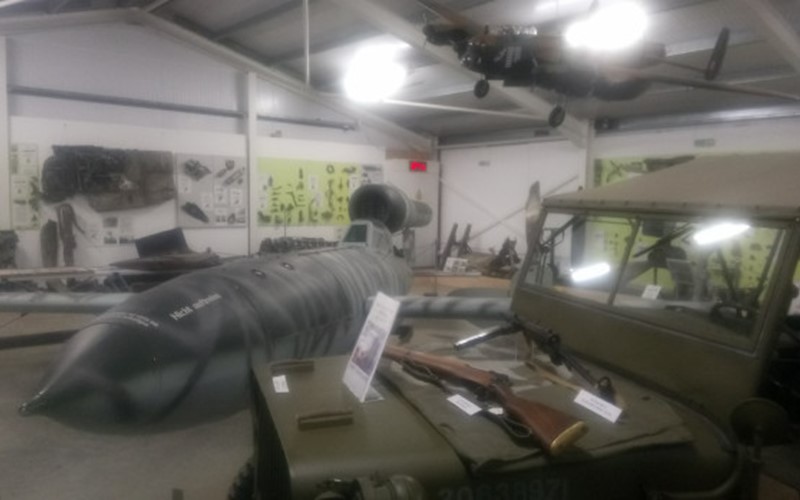 view on google maps