Willesborough Windmill
Fully working Grade II* listed Kentish Smock Windmill.  Guided tours are available giving details of the history and operation of the windmill.  Many items of milling machinery are displayed together with some associated artefacts.  Children can also use the quern stones to make a small quantity of flour to take home with them. A 'Miller's Certificate' will be provided as a keepsake.
Barn Cafe offers clotted cream teas, light refreshments, a small souvenir shop.
Visitors can enjoy the Norman Cycles (manufactured in Ashford) display in the Barn Cafe

Tickets available from this attraction
Sunday 7th April 2019
2-5 p.m.
Family tickets (based on 2 adults and 2 children)
Your entries
You will be entered into the draw for the following tickets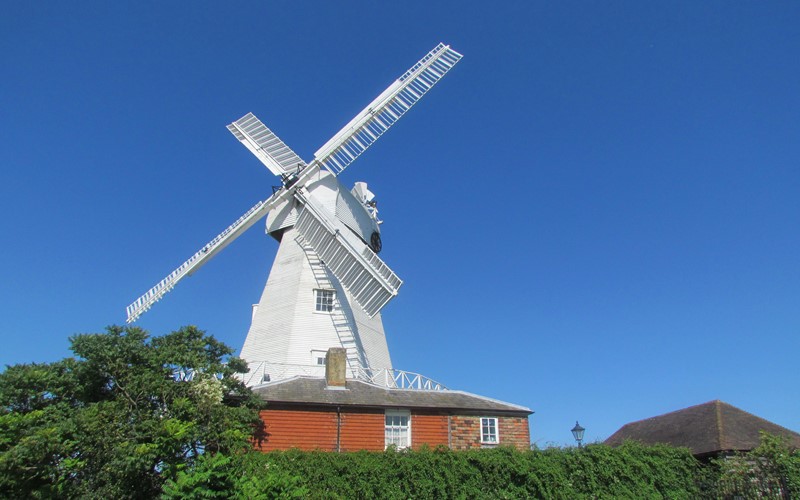 Opening Times
2 - 5 p.m.
Willesborough Windmill, Mill Lane, Ashford, Kent, TN24 0QG
TN24 0QG
Website
Visit site
(opens in new window)
Phone
01233 733416
Email
Standard ticket prices
£1.50 - £7.00
Nearest Station
Ashford International
, 2 miles
miles
view on google maps