Battle of Britain Memorial
The Battle of Britain Memorial tells the story of the heroes of the Battle of Britain, the men of the RAF who kept the Luftwaffe at bay in 1940 and turned the tide of the war in Europe.
Central to the site is the National Memorial to the Few, which is flanked by the Christopher Foxley-Norris Memorial Wall, on which are listed the names of all those who fought in the Battle. The site also features a replica Hurricane and Spitfire, while The Wing visitor centre includes the stunning audio-visual Scramble Experience, which brings the story of the Battle to life with specially-commissioned video and a range of hands-on attractions. 
 A first floor cafe with great views, a well-stocked shop, a replica Hurricane and Spitfire and much more besides all add up to a great day out.
The Wing at the Battle of Britain Memorial is home to our exciting Scramble Experience, a high-tech audio-visual introduction to possibly this country's most important victory of the 20th century. There is a charge to access the Scramble Experience but the remainder of the site is free to enter (car parking charges apply). By defeating the Luftwaffe in 1940, the RAF stopped Hitler's invasion plans and preserved this nation as the springboard for the D-Day landings four years later. There's a wealth of easily accessible information plus lots of hands-on exhibits and a chance to shoot down enemy aircraft from a realistic Hurricane cockpit.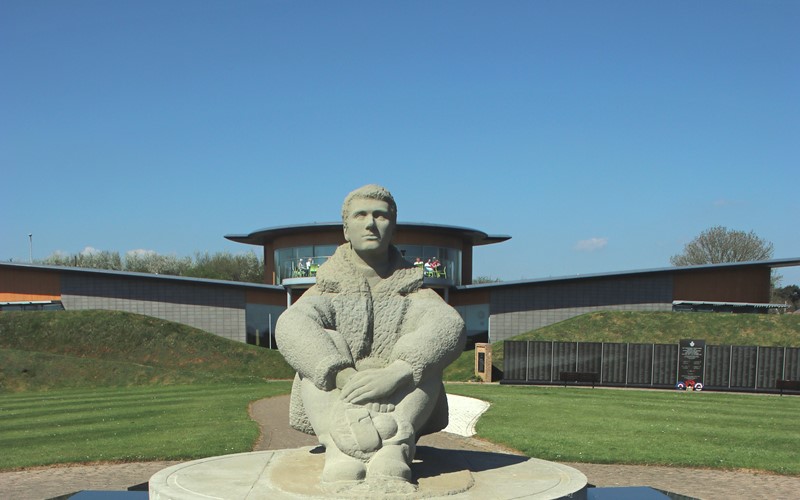 view on google maps